About the Company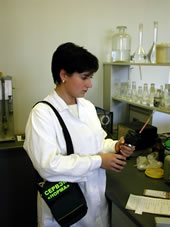 "Research and Production Company "Servek" JSC is one of the recognized leaders among domestic creators and producers of assets of chemical analysis and control of hazardous substances in the environment (air, water, food and soil).
"Servek" is known both in Russia and abroad first of all as a designer and manufacturer of Indicator tubes for indicating of more than 100 items of harmful substances in the air. Indicator tubes, being a reliable, fast and efficient way of solving problems of ecological, sanitary and chemical control in case of chemical emergency situations and accidents at work are widely used both in Russia and abroad.
The company disposes of manufacturing capabilities provided with modern equipment, research laboratories and metrological service, which enables us to establish not only batch production but also create new promising items.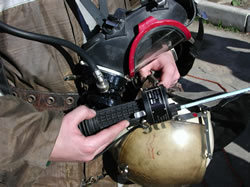 Among the newly created devices of the company there is an ion-drift gas detector (IDG-010). The spectrometry of ion mobility method, which is in the basis of the device, provides a high-scale reliability and operating speed during air and working area pollution control.
The original design - the device is produced as a whole-body industry standard notebook - provides mobility, self-descriptiveness and high efficiency.
Along with designing and producing industry products "Servek" since 1995 has been the national supplier of display tubes for chemical agents and hazardous substances outflow disclosure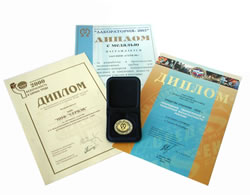 for military defense purposes. The quality of our production, high professionalism of our staff, unique equipment, technical capabilities of metrological service, the use of actualized technical documentation has enabled our company to become a permanent supplier for the Department of Defense, Ministry of Emergency Situations, Ministry of Domestic Affairs, Federal Security Service and Federal Security Guard Service of Russian Federation.
The production is certified.
The rights are confirmed by production and creating licenses for armament technology (¹ PAVT-0027, ¹ PVT-004, Certificate RV.C18.B ¹17372, License¹289/01 for measuring devise production and Certificate RV.C.31,001A ¹9689. The system of quality management for international standard conformance to requirements has been developed and is being introduced.